24/7 Towing
Our experienced drivers are on-call and ready to help.
Big or small, we tow them all.
A tow company should be ready at a moment's notice – and ready for the unexpected. Our fleet of tow trucks can handle any emergency situation, local or long distance. We have flatbed trucks, tow trucks, and other vehicles equipped with the necessary emergency equipment for heavy-duty towing. Your vehicles are in good hands when you allow us to serve you.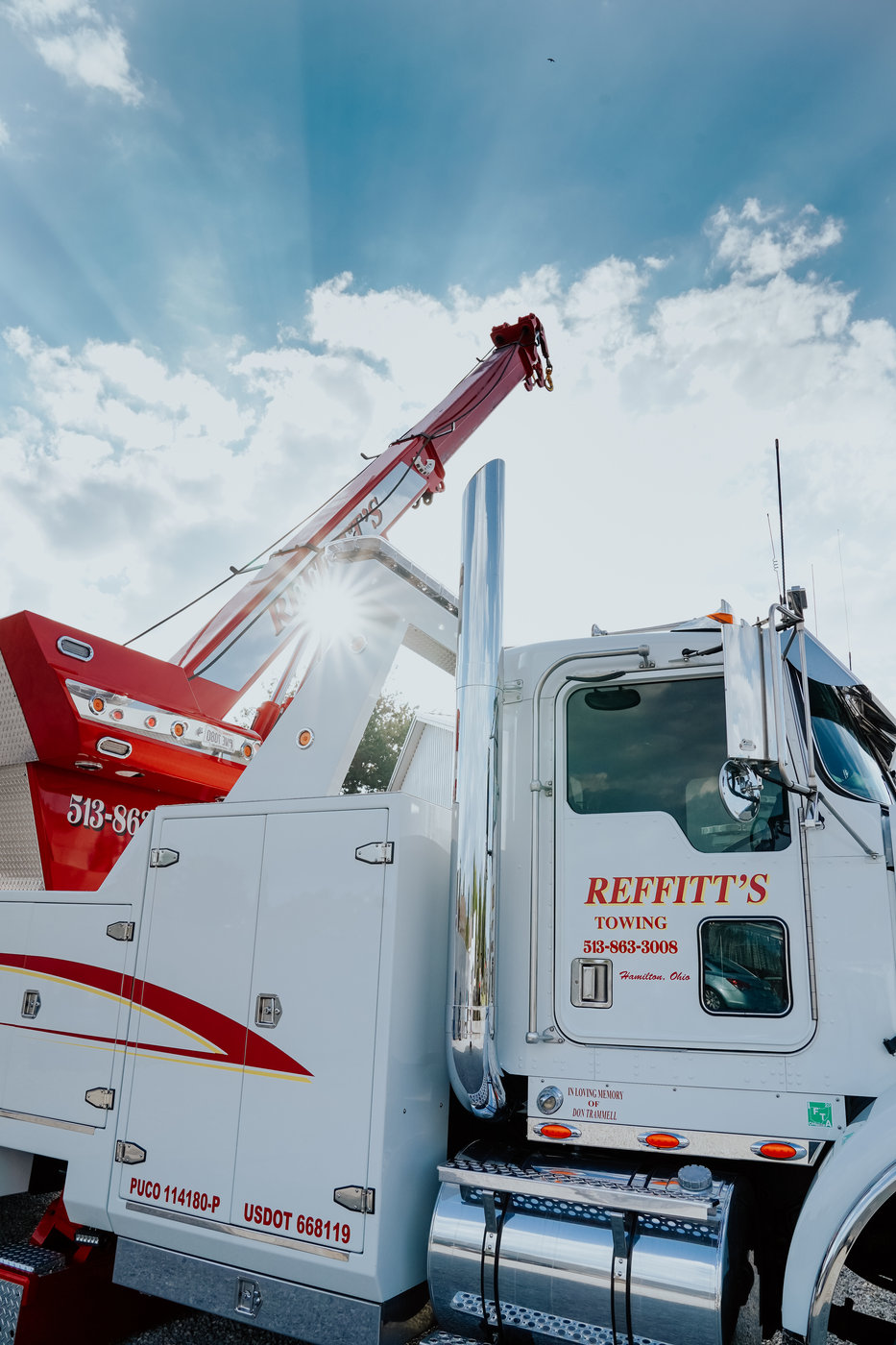 Our Work – See Us In Action.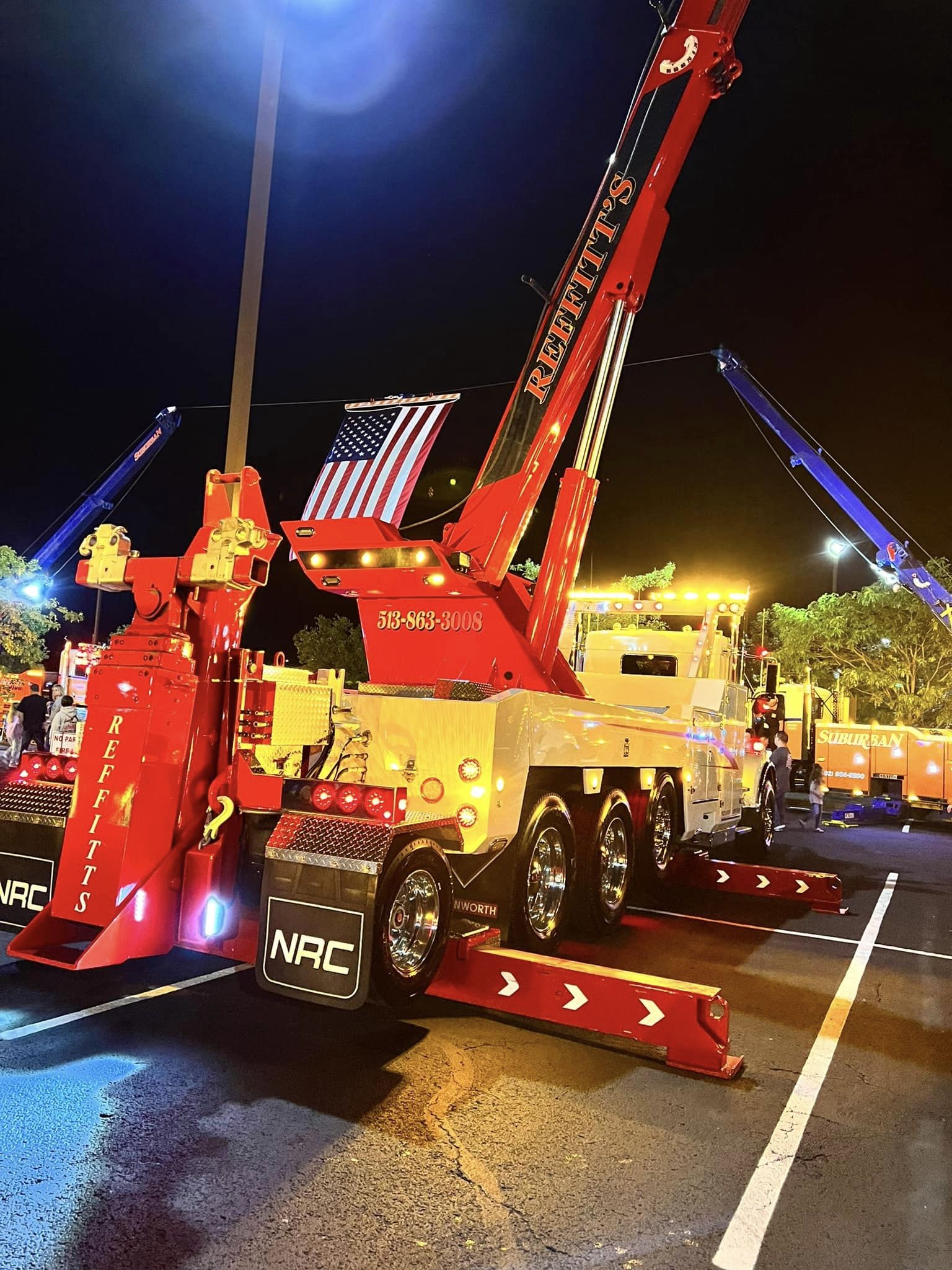 Typically an emergency, car towing requires fast response and expertise. Our experienced team and well-equipped tow trucks are ready to help. Drivers are standing by to ensure that you are not kept waiting for a tow. We also perform contract work – we tow for the Butler County Sheriff too.
Ready for Emergencies
Our fleet of tow trucks are ready at a moment's notice.
Repair & Auto Body Services
Often times after your vehicle is towed, you may need collision repair and/or auto body services. While we can tow anywhere, many customers trust us to help every step of the way.
The right tools for any job.
Reffitt's Garage and Towing Service strives to serve our customers' every towing need. Here are a few of the specialties we do:
Off-road recovery
Load shifting
Equipment hauling
Heavy-duty hauling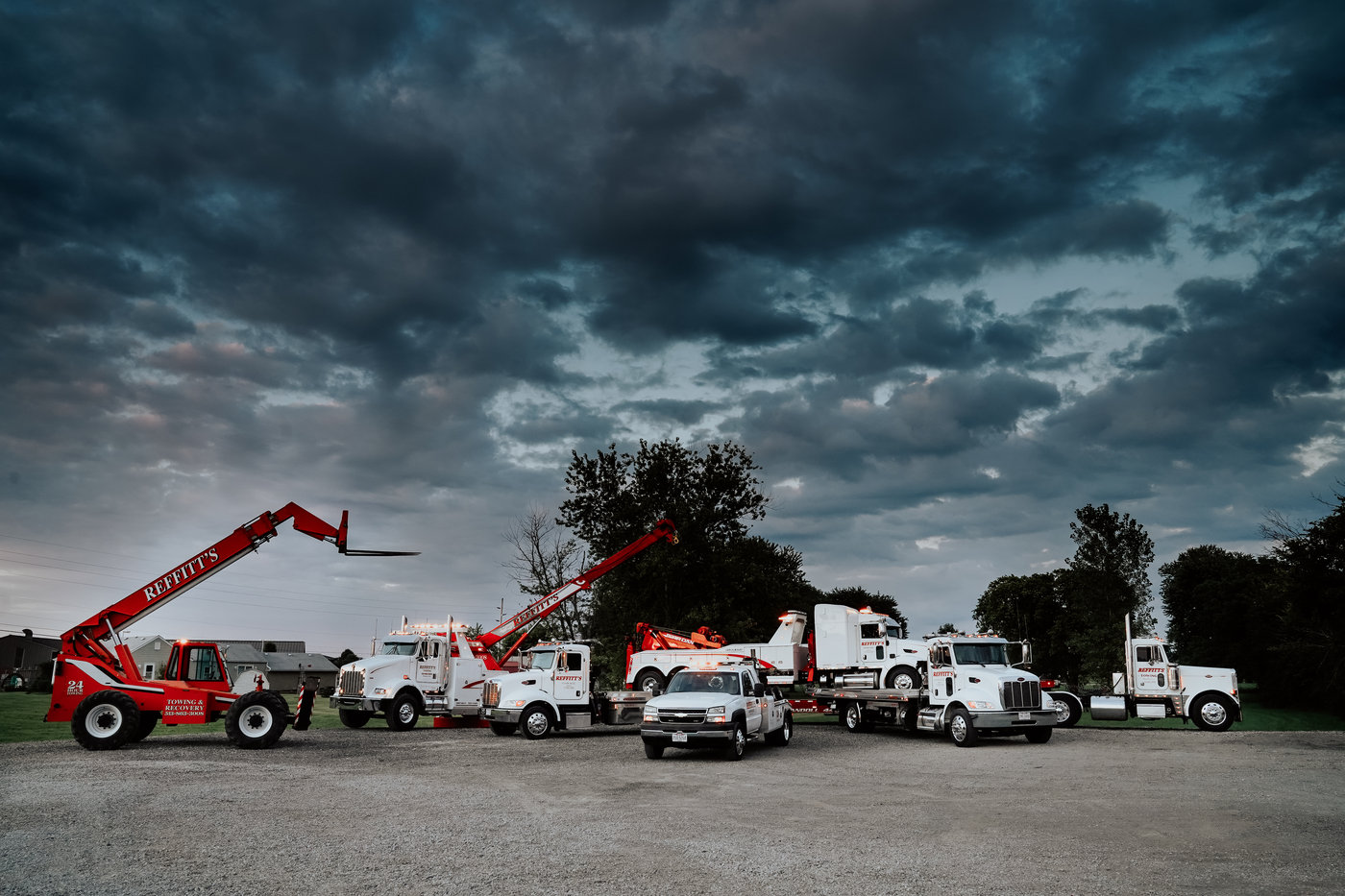 Here's what our happy customers say
Top notch Service. Have used their services for many years

Roy Wesselman

Always great customer service friendly and caring drivers

victor novell

Great service and high quality workmanship.

Jeff Sullivan

Dennis Hesselbrock

Greg the owner is honest about things. His approach to fixing an issue is perfect. This is what you should expect when going to a Garage to have auto... read more work done by professionals. if you're looking to have a friendly mechanic then go to the million cookie cutter places around . Reffitts Garage & Towing service are there to service cars and get you on your way!!! Not to be your buddy!! Great work with great prices!!! Thanks for getting my sons car repaired so i can see him before deploying for another TOD this week!!!

Thomas Stanley

These guys are great. I'd recommend using them for mechanic work and towing. Timely, communicative, and reliable.

Trees

Exceptional customer service skills, answered my call on the first ring. Towed my vehicle very quickly. Did an exceptional job on fixing it in a timely manner with an exceptionally... read more nice staff!! I will recommend them to all!! Thank you for all you do for our community Reffitt's, you have a great family and staff!

Caren Sherman

Was in a pinch today and they helped a lot! Great business!

King Martus

There great . Always Friendly😊

Linda Raines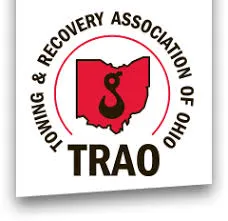 Comprehensive Towing & Recovery Service
Reffitt's Garage and Towing Service